Tips for embracing dark mornings and early evenings
Here's your official reminder – the clocks go back on 27 October – make a note! Although we love the 'extra' hour in bed, sadly it heralds the official start of winter and much darker mornings and evenings.
An estimated 25% of us suffer a dip in mood and energy at this time of year, and 7% of us report being affected by the more severe form of Seasonal Affective Disorder (SAD) which can result in depression, problems sleeping and overeating. Today's blog is hardly a cheery start, but it's not all doom and gloom!
Read our guide to making the most of the changing light levels and learn to embrace them…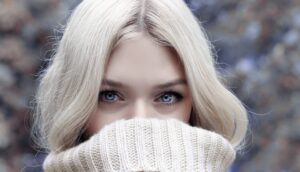 Be an early bird
While it's tempting to stay in bed on those cold, dark mornings, get up at your usual time – or even earlier if you can, to literally give yourself more time before the sun goes down.
Twenty minutes of bedside yoga will do wonders for your sense of wellbeing, and getting up earlier also gives you time to make yourself a hot and filling breakfast to give you loads of energy. Take a seat, open the curtains and watch the world start to wake up.
Make the most of the daylight
Winter sunsets can happen as early as 3:30pm, so if you're cooped up or sleeping in, it will feel like the day is over before it's even begun. Avoid this by making sure you get outside at least once a day for some fresh air, ideally before lunchtime so that sunset doesn't catch you out. Don't let the cold or rain put you off either.
Need more convincing? Listen to the Norwegians: "There's no such thing as bad weather, only bad clothing." Pop to the shop, arrange a coffee date or get up earlier and walk to work, the possibilities are endless. Whatever reason you find, you'll feel you've had a more productive day, which is great for mental well-being.
Once you're at work or school, getting outside will let you soak up loads of Vitamin D, which will help improve bone mass, muscle density, and happy hormone levels. Consider taking a walk at lunch time instead of remaining cooped up in the staff room the whole time. Ask a friend or colleague to go with you for company if you enjoy social time on your breaks. The crisp fresh air will also energize you for the rest of your work day.
"It's like Blackpool Illuminations in here!"
Just because it's getting darker outside, it doesn't mean it has to get darker inside. Extra indoor lights create a brighter ambience that'll help you forget the nights are drawing in, and actually look forward to the cosiness. Get some fairy lights up, light a few candles or light an open fire.
Work it out
Exercise is crucial during the winter, especially when we don't feel like it; it warms you up, staves off lethargy and gets the endorphins pumping. Go outside for a brisk walk, take a running challenge or sign up to some classes at your local gym. Exercising indoors in winter also has a positive impact on fighting winter blues by improving general mental health and vitality.
Change up your food prep plans…
Why not try meal planning and prep over the weekend so your weekday meals are made in advance? That way when you come home from work or if you're spent from taking care of your kiddos and the housework, your meal is basically ready for you! Making sure you eat right, with vitamin rich foods, will also help your body fight the seasonal blues.
… And your diet, to boot!
Diet is always important however as the nights draw in warm, tasty food becomes vital! Why not cook some delicious seasonal vegetables like pumpkin, swede and sweet potato? They're all perfect for boosting the serotonin levels to keep your cravings at bay and happy as the darkness creeps in.
It's also the best time of year to give yourself a little indulgent treat too; crumble and custard, mulled wine and hearty pies – delicious!
Welcome the winter
Your mood will improve exponentially if you embrace, rather than endure, winter. The dark, cold nights can be spent guilt-free on the sofa under a snuggly blanket watching your favourite show or getting through your summer reading pile.
Beyond taking some time for yourself, transform Friday nights with loved ones by hosting a games night or a movie get-together. watch your favourite fall movies as a family with fantastic snacks and plenty of throw blankets and pillows.
Follow what instinctively makes your mind and body feel better, and you'll feel so much happier!