Summer entertaining – contingencies for bad (British) weather
Even the world's most diligent event planners have one thing they can never control – the elements. However, with BBQ season well and truly upon us, you just need to be sufficiently flexible and resourceful to be able to turn the situation in your favour if the heavens open.
The good news is, rain won't stop play! Here's four contingency plans to keep the party going when the weather gets wild.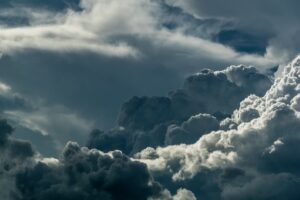 1) Do it anyway
If we Brits cancelled our plans every time rain clouds gathered, we'd all be living like hermits. While summer showers are common, they rarely last all day. You may just need to adjust your plans.
For example, if rain is forecast for the afternoon, call your guests in advance and ask if they could come over a bit later; it's much better to go ahead as planned than not at all. You run the risk of a few people not making it, but better that than nobody.
2) Take shelter
Have a gazebo on hand; better still, put it up whatever the forecast. If the gazebo's up, you don't need to worry about getting soaked if it starts pouring and if the sun's out, it provides welcome shade for guests.
No matter how bad the weather gets, never bring the barbecue into the garage or kitchen. Yes, it's disappointing when the weather ruins our plans, but it's certainly preferable to carbon monoxide poisoning – a serious risk when bringing it inside.
If you don't have a spot where the barbecue can stay dry but well ventilated, invest in a large umbrella to cover both you and the grill. You'll still have free hands for flipping burgers and sipping beer!
Before firing up the grill, erect a windbreak on the exposed side to reduce the risk of flames being whipped up, or hot coals being dislodged. For greater security, always position your barbecue at a right angle to the prevailing wind.
3) Do as the marshmallows do, and toast!
A shower can come and go quickly but if grass, furniture or clothes get damp, it can feel chilly for the rest of the day, especially as the evening draws in. Have an old, clean towel on hand to wipe dry garden furniture, and ensure you have plenty of blankets and fleeces to hand around – you don't want your guests to turn blue!
This would be the perfect time to light a chiminea or fire pit if you have one, not least because the smell of burning wood is beautifully rustic and the firelight cosy.
4) Bring the outside in
There's only so much a stiff upper lip can do, even for the most hardy of us. If the weather means that outdoor entertaining in off the cards, the proceedings needn't come to an end altogether!
Keep the drinks flowing and cook the meat on your indoor grill, and keep the garden party vibe by putting picnic blankets and cushions on the floor.
Croquet and badminton aren't feasible in the house, but you could play Twister or giant chess and classics like charades and poker will always be popular. If you have the time and the inclination, get some Hawaiian-style party decorations for your garden – bring them in if it rains!
Yes, we love spending time outdoors on the rare occasion that the UK climate allows us to plan for it, but keeping a positive mindset and taking pleasure in the company of friends and family is much more precious. Don't feel blue if the weather scuppers your best-laid plans; turn it into an event to remember!