Quick guide: meal prepping for the week ahead
With easier access to nutritional advice than ever before, we're getting smarter when it comes to our food choices. This is all well and good, but the much more difficult part for most people is putting a plan into place and executing it in order to eat better foods.
Consistently eating meals that are good for us as part of a busy life is tough but that's what makes meal prepping great!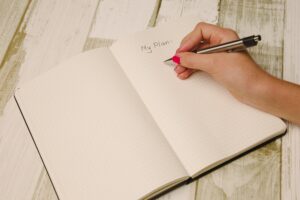 Simply put, meal prepping is preparing your meals ahead of time. Not only does it save time, but it also encourages eating healthier foods more often with mindful portion control. If you have healthy 'ready' meals to hand, you'll generally opt for them rather than stray from a balanced diet when you're tired and short on time.
To begin, you need to start simple. If you get overwhelmed, you'll lose your motivation almost immediately. Not EVERYTHING has to be healthy to start with. Rather than prepping all healthy meals, include some you're already familiar with and know you'll enjoy.
Then it's important to choose a day each week to prepare your food. Most people choose Sunday as they're off work and generally have the day at home to relax. If you're the sort of person who benefits from having a visual aid, then this website has printable meal planning charts to keep you on track.
If you're going to be preparing lots of food, you'll need adequate food storage. To ensure your food stays fresh and doesn't leak choose BPA free reusable plastics that are easily stackable, and are freezer, dishwasher and microwave compatible. Whilst it's tempting to purchase colourful and whimsical Tupperware, clear containers allow you to quickly see what's inside, which will be invaluable if you're preparing a lot.
When shopping, stock up on staples: dried herbs and spices, rice, pasta, tinned goods, frozen fruit, eggs and bulk-bought vegetables.
Once you get it all home and start cooking, optimise your time. Some foods take longer to cook than others, so preheat the oven or get the pan on the hob for things like roasting potatoes or boiling rice which you can leave to cook whilst you chop, peel and season the other ingredients.
Once everything is cooked and ready for the week, you must pay close attention to the life of the dishes you've prepared. Onions and peppers can last up to three days in the fridge, but more robust veggies can last a day or two longer, carrots, courgettes etc.
Cooked grains, meat, poultry, seafood or eggs should be consumed within three to four days maximum, and make sure they're raised to a high temperature when reheating.
Here are some suggestions for some tasty meals that are easy to prep and either eat within a few days or freeze for future enjoyment:
Meal prep isn't an exact science because we all live vastly different lives, and you'll have to tweak your approach to get the best results with regards to family and your particular eating habits. Whether you prep just lunches one week, or only get as far as your snacks another, you're heading in the right direction, and you'll get there in the end. Happy prepping!