Quick guide: cleaning windows
As chores go, cleaning windows isn't the most thrilling job for a day off – is it any wonder so many people pay a cleaner? Unfortunately, it's a necessary job that has a massive impact on the look of your home – both inside and out.
Cleaning windows needn't be a drag and, using our latest Quick Guide, there's no reason to pay someone else to do it for you either. Armed with the right tools and methods you can get windows gleaming in no time at all, so you can sit back and admire your handiwork at your leisure.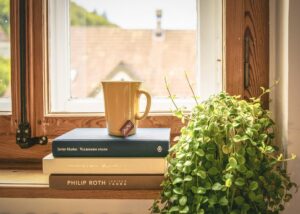 1. Choose your weapon
It can be almost impossible to get a streak-free finish on your windows but the appropriate products can help you on the way to a dazzling shine.
Commercial cleaning products are the obvious choice, and are easy to find at the supermarket. Simple to use, they get the job done – just make sure you use a product developed specifically for glass or windows or you'll have a tough job getting rid of streaks.
Alternatively, make up a DIY cleaning solution using store cupboard staples. Believe it or not, hot and soapy water does the job too. Add washing up detergent to a big bowl of clean, hot water. You'll be surprised how powerful this simple solution is, plus it's cheap as chips!
2. Read all about it
Don't rush out and buy fancy window cleaning tools.
You may have heard of using newspaper to get your windows sparkling? Trust us, it works great! Scrunch up a piece of newspaper and buff glass for a streak-free shine (patch test a section first to ensure the newspaper doesn't scratch the surface).
You can also use a soft, clean cloth – a microfibre cloth or an old cotton t-shirt or towel are ideal and won't damage delicate glass. Make sure it's smooth so it doesn't leave fibres on the window – they are a nightmare to get off.
If you have a lot of windows, scrubbing at them with endless newspaper may seem like a daunting task, and you'd be right. In such cases,  we suggest you invest in a squeegee. A cheap and cheerful cleaning tool, it can make the job a whole lot easier. To protect against potential scratches, purchase a squeegee with a soft trim.
3. Buff & ready
Armed with the right equipment, the actual task of window cleaning is pretty straightforward.
For interior windows, first remove any objects from around the window or on the windowsill and tie the curtain back out of the way. For exterior windows, a quick wash with the hosepipe will loosen dried-on debris, such as bird muck.
Next, the cleaning product should be applied. The method will depend specifically on the product you've chosen, so read the label for  instructions. Using soapy water? Apply sparingly to avoid bubble trouble!
After applying the product, it's time to remove it and reveal a streak-free finish. Do this using a soft cloth or a scrunched-up newspaper and work down in small, circular motions from top to bottom. Keep buffing until it's shiny and streak-free.
4. Win-DON'TS
Don't use kitchen or toilet roll when cleaning windows. They'll separate, leaving nasty streaks and debris behind.
Try not to clean windows when they are in direct sunlight. The window cleaning solution will dry too fast, and it'll be near impossible to get rid of the traces.
It's essential to make sure you wipe away all the cleaning product. Otherwise, no matter how careful you are, traces can appear and look unsightly in the sun!
Like this Quick Guide? Learn how to clean electronic devices, the bathroom, the kitchen and glassware fast and without a fuss in other blogs in this series.