Preparing to move: how to pack
Moving home? Congratulations! However, relocating is fraught with stress and necessitates careful planning. With paperwork to sign and file, the act of actually packing up and leaving is pushed from our minds, often until the eleventh hour. So… where to begin?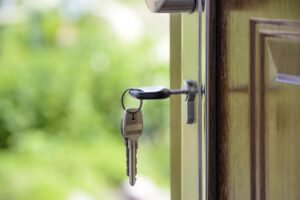 Before picking up the packing peanuts
The work you do prior to packing itself is the most important process to get right; you can make things SO much easier for yourself with some forward-planning. Moving home should be an enjoyable adventure, not an upheaval that sends you into meltdown a few days before.
1. First, clear out everything you don't want and need. Prepare bags for charity, boxes for recycling and log-in to Facebook to put items up for sale with a higher value. Car boot sales happen all year round, so amp yourself up for an early start!
2. Decide how much packing material you need. The worst thing is not having enough boxes and bubble wrap to transport your belongings and you end up moving your possessions in carrier bags. Retain newspapers and any packing material that will help protect your valuables in the weeks preceding the move. Ask any friends who have recently moved if they have any boxes spare, and if you're moving after Christmas, hang onto boxes that come with gifts.
3. Ensure your contents insurance covers damage and breakages during the move. If it doesn't, and you have time, work this into your policy or create a plan for mitigating losses.
4. Ring around friends and family at least a month in advance of moving day to see who might be able to help you complete the move; asking a few days before isn't really fair and has a smaller chance of success.
Getting started
Don't assume you'll be completely unpacked within the first week of moving int your new home. Decide on the ultimate 'musts' to pack, and keep these separate.
1. Pack an 'essentials' box with dry snacks, coffee, tea bags, sugar are staples. Pop a couple of cups and a kettle into the box, and include some basic bits to be able to wash up – dish soap and a sponge. You'll be gasping for a brew after shifting all that furniture.
2. As well as a small first-aid-kit (think splinters and stubbed toes), have some toilet roll, toothpaste and toothbrushes, soap/shower gel and washcloths in a bag so that everyone can grab a shower and pop to the loo with ease.
3. Have to hand (next to your handbag or in the boot of your car) items that will probably turn out very useful on moving day in addition to any documents. A pen and a notebook, painkillers, plastic bags and a toolbox with the basics should be brought with you and close to hand.
4. For larger families, and families with young children, moving with clean and dry laundry is likely an impossibility, so if you can't get everything sorted by moving day, take dirty washing in a clearly-labelled bag or box, and put in the kitchen/utility room as soon as you move.
Packing 101
Eventually, you're going to take the plunge and just start packing. However, with a few tips, this can be more of an ordered process and less of a wild flurry.
1. It makes sense to pack the items you don't use on a daily basis first, like Christmas decorations, garden toys and tools and unseasonal clothing.
2. Rome wasn't built in a day, so limit yourself to tackling one room at a time. You're far less likely to label boxes incorrectly or lose things if you're taking a methodical approach.
3. Don't over-pack any of the boxes; stick to 15kg as a maximum. Not only will you risk compromising the contents of the box (and be sure to always put heavier items on the bottom to avoid breakages), you'll risk throwing out your back when you need to be on top form.
4. Don't leave empty gaps in the boxes, as they need to be secure for the journey; old newspapers and bubble wrap are perfect for this.
5. Label EVERYTHING. Write the contents of each box with a marker (on the side so you know what they are when stacked). If you've got particularly artistic little ones, they can get out they colouring pens and do this for you!
Moving is a huge task, make no bones about it, but it needn't be as overwhelming and upsetting as some people would have you believe. Happy packing, and all the best in your new home!