How to have a stress-free Christmas – yes, you can!
Believe it or not, Christmas is once again rapidly approaching, which means our preparation time is starting to dwindle! We love Christmas here, it truly is magic, but it takes an awful lot of planning. We don't believe that Christmas needs to be "efficient" or planned to the utmost to cram in as much as possible, but we do feel strongly that if you plan ahead, you'll be able to put your feet up and circle what Christmas telly you want to watch as you wait for the Man in Red.
Sometimes, the thought of working out what actually needs to be planned is as overwhelming as the task itself, but that's where we come in. Here's a list of tasks you can complete well ahead of the big day, and some suggestions on how to make them really enjoyable!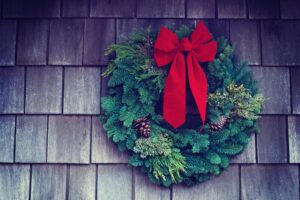 Lighten the load
With bags of frozen sausage rolls, a Vienetta or two and the prized bird, you'll need as much room as possible in the freezer. Clearing out the freezer doesn't mean throwing things away! It can mean eating some unusual combinations of foods, but by eating what you have in the freezer, you'll save money on the food shopping and make way for essential space.
…and then fill it up again
Okay, we know we've just suggested emptying your freezer, but popping a few bits back in is fine as most will be gone by the final big shop! There are lots of upcoming events in December which can mean late nights and a lack of prep-time: late-night shopping, last-minute drinks with friends and lots of housework to get your home ready for visitors.When it's cold outside and you're feeling a little burned out, a home-cooked microwavable hot meal is bliss and removes the temptation to splurge out on an unhealthy takeaway or snacks. Spend a little time in the kitchen during those last few busy weeks so that you've got stew, soup, curry etc. on hand for a quick and comforting meal. Foil portion tins are really handy for storing pre-cooked food and stack nicely in the freezer too – which means you'll still have plenty of space!
Look after No. 1
December is sold to us as the month of indulgence, but if you overdo it the whole month long, you'll be feeling lethargic and sluggish by the time Christmas hits. Maintaining good nutrition during Christmas will ensure you've got plenty of energy and you'll be much better placed to fight off the dreaded Christmas bug! Those pre-cooked homemade meals come in really handy here – convenient AND healthy. Forego the 100th mince pie for a side salad every now and again – you'll thank us come January!
With visions of sugarplums…
Most people have guests staying with them over the festive period at least once, so you need to plan out where they're all going to sleep. If your guests are with you several nights, you want them to benefit from as good a night's sleep as possible. Do you have enough bedding? Need to source a few camp beds?
don't spent money if you don't need to; contact your guests to ask if there is anything they can bring with them instead. Draw up your guestlist, work out where they can sleep and plan to have plenty of supplies for a long winter's nap.
Write Christmas cards
Christmas cards seem to be in a decline, but they're still a lovely gesture. If you like to maintain the tradition, you'll know how time-consuming it can be. Doing it a month or two in advance will save the headache later. Write a list of recipients (scroll through your Facebook friend list if you use it – you'll be able to note most people from there) and then, each evening for a week or two, write a few cards. It's easiest to do this each night in front of the TV to break up a big task – and recruit people at home who may be able to help!
Keep them entertained
If you will be having guests over during the Christmas holidays, consider how you'll keep them entertained. Obviously you'll want festive films and merry music, but games are a great way to spend time together, and can really perk people up after a bellyful of food and a nap. Christmas can involve a lot of down time, which is a shame when as families we see so little of each other. Make the most of it!
Pie Face is an absolute must for anyone with little ones to ensure shrieks of laughter. Pictionary and Taboo are brilliant choices for families with older children and Gutterhead is very risque but hilarious to play after a few drinks with friends.
Get a jump on these essential tasks and you may find that you're really feeling the Christmas spirit. Let the glow of the season start with you; be kind to yourself and just do a manageable number of tasks each week. In no time, the big day will be here and you'll be very smugly enjoying a G&T and making the most of it all!