10 reasons North Wales is the perfect place for a Holiday Home
The home of legendary folklore, spellbinding panoramas and an endless diverse natural environment – what's not to love about North Wales? People from all over the world have a special attachment to our beautiful corner of the UK, and it's not hard to see why.
The entire North Wales region has been a holiday home hot spot for many years but the offer for holidaymakers is stronger now than ever before. National marketing campaigns, such as Visit Wales' Year of Legends 2017, and a buoyant economy have boosted both investment and visitor numbers in recent years.
The region has received various accolades from industry leaders, including Tripadvisor and Lonely Planet, and most recently it was voted one of the Top Five holiday destinations in the UK by a national hotel chain.
If you're thinking of buying a holiday home or already have a property in North Wales that you're not sure what to do with, we've put together – in no particular order – ten reasons why North Wales is the perfect, profitable location for your holiday home business.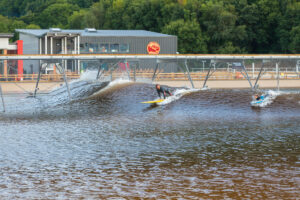 1. Earning potential
According to money-saving website This is Money, a holiday home could earn you three times more income than a buy-to-let property. This is due to several factors. During high season, holiday homes can command enhanced rates to meet demand, which offsets quiet periods when the property may not have guests staying in it. That said, North Wales is increasingly considered an all-year-round destination with big attractions such as Surf Snowdonia and ZipWorld operating late into the season.
Property prices in North Wales can be some of the most expensive in the UK, especially in popular coastal resorts like Llandudno, but many rural areas, popular with walkers, climbers and bikers, are still well behind the national average and there are bargains to be had.
2. Heritage and history
There are few places in the UK that can whet the appetite of history lovers the way that North Wales can. In many ways, our history is the history of Britain in microcosm – it can all be explored right here. From ancient burial sites, to native Welsh strongholds, and medieval castles to Victorian holiday resorts, there is something to enchant and educate even the best-read historian.
With massive living history events, such as the Tournament in Conwy, North Wales is a treasure chest of heritage for those curious to learn more about our cultural past. Welsh custodians of heritage CADW also put on an action-packed yearly schedule of events at the sites it manages across the region.
3. Food and drink
Food is a big part of any culture and here in North Wales we've got a lot on our plate! The locals are incredibly passionate about homegrown produce and there are many cottage industries making a real impact on the UK food and drink scene – Snowdonia Distillery's gin is a great example, with botanicals foraged from the slopes of Snowdon itself.
Whatever your preference – be it Michelin-star or pub-grub – there's something to please all palates and pockets here. Every year, the region plays host to some of the biggest food and drink festivals in the UK and there is a real foodie revolution happening – from eateries run by celebrity chefs to local fine-dining establishments hitting the big time.
4. Tourism numbers increasing / rise of the staycation
This will come as no surprise to many but so-called 'staycations' (UK-based holidays) are more popular than ever! In the UK, the tourism industry is now worth more than £137 billion and with an ever-increasing number of world-class tourist attractions, the appeal of North Wales as a holiday destination is growing on home as well as foreign soil.
Once again. North Wales' unique position as an all-year-round destination is a great plus point here. The demand for staycations is not limited to the warmer 'peak' months either; with Welsh resorts an easy drive from many English cities Brits are taking out-of-season short breaks and grabbing a weekend getaway more than ever before.
5. Sports and activities
Unless you've been under a rock for the last few years, North Wales outdoor pursuits and sports offering needs no introduction! We'd go as far to say that Snowdonia is the UK capital of outdoor and adrenaline sports. Whatever your passion – be it kayaking, climbing, caving or cycling – you're well catered for here. But you don't have to be a pro to enjoy sporty North Wales; families can take part in a huge range of unique family-friendly activities too. Surf in a manmade lagoon, soar on a zip line, exhaust yourselves on an underground trampoline or ride a forest rollercoaster  – all before lunchtime!
6. Beaches
Rocky, sandy, shingle, dunes. Surf, fish, rockpool, swim. Big, small, busy, quiet. North Wales has as many different types of beaches as there are beach lovers and it just so happens they are some of the best beaches in the UK too. Whether you crave your own windswept Poldark-moment or just a good old-fashioned day at the seaside, you've come to the right place.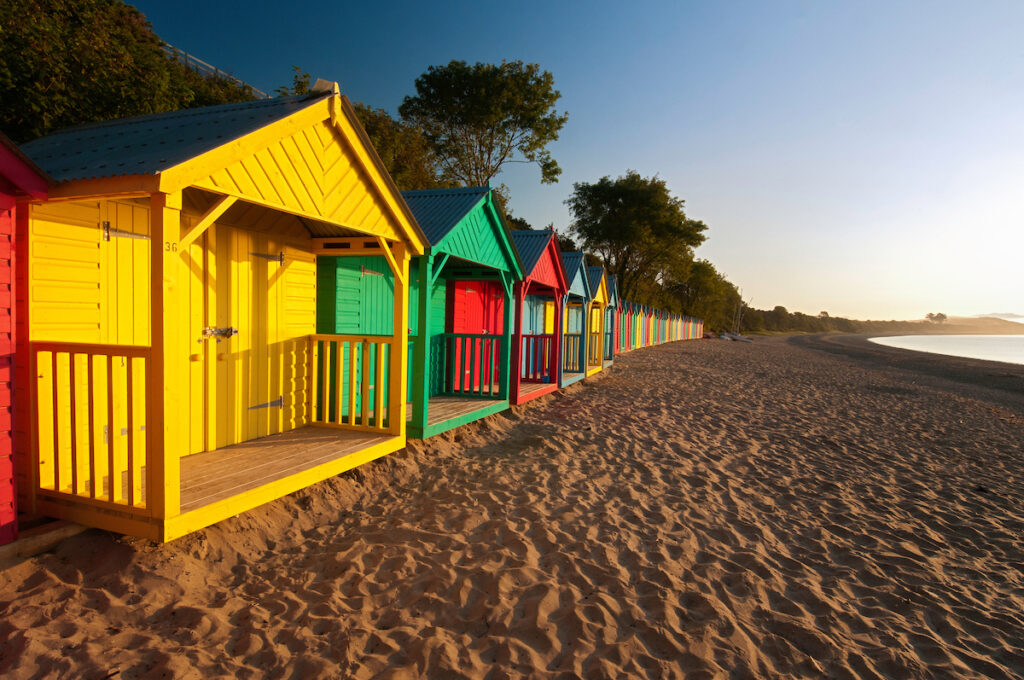 7. Festivals
We Welsh love a party and, while we need no excuse for a good knees-up, we like as many people as possible to join in which is why North Wales has a packed annual schedule of festivals and events. Christmas, food, music, arts, sport, culture, history. You name it, we've got a festival for it – many of them award-winning and world-class too. Festivals are a great destination draw for visitors and with calendar highlights, including the Wales Rally GB, the Llandudno Victorian Extravaganza, Festival Number 6 and the Llangollen International Eisteddfod, visitors will find themselves coming back time and again.
8. Shopping
Some holidaymakers are purists and will only buy local when on their travels but others like to splash out and treat themselves to some favourite high street brands. Whatever their retail persuasion, visitors to North Wales won't be disappointed. The region has a vibrant shopping scene, with shopping centres, local markets and out-of-town outlets offering a great mix of private boutiques and big name stores. You can browse the rails in Primark in the morning then treat yourself to delicious Welsh produce from a farmers' market in the afternoon – shoppers will love the choice.
9. A peaceful retreat
Many people want nothing more than to 'get away from it all' when they plan a holiday. So far, our Top Ten has highlighted the sheer amount of things to see and do in North Wales but it's also an incredibly tranquil holiday destination for those seeking some R&R.
You can walk for hours and not see a soul, there is space on every beach to grab 'me time', passionate photographers will get THE shot, and luxurious spas will revive and refresh. Stunning scenery and a noticeably slower pace of life make North Wales the perfect destination for a relaxing UK break.
10. Holiday home cleaning company
The upkeep on a holiday home is off-putting to a lot of potential buyers. However, there are companies dedicated to handing the handover and cleaning of your property – so you don't have to. This is particularly useful for holiday homes owners who aren't local to their properties, owners with other commitments and owners who just don't want the hassle of weekly (or more) cleaning. Well-established and trusted by scores of holiday home owners in North Wales, CleanerCare has experience of handling all aspects of guest changeover so you don't have to. To find out more about our holiday home cleaning service why not get in touch?